Elon Musk Unveils Shiny New Concept Art For SpaceX's Starship
Adapted from Public Domain SpaceX image
The future is here, and it's shiny and chrome.
SpaceX
founder Elon Musk took to Twitter over the weekend to give his 24 million followers a look at one of the many ideas for the future of space travel and exploration. Musk shared a sleek concept illustration of the Starship test vehicle that is currently being constructed at a launch facility in Boca Chica, Texas.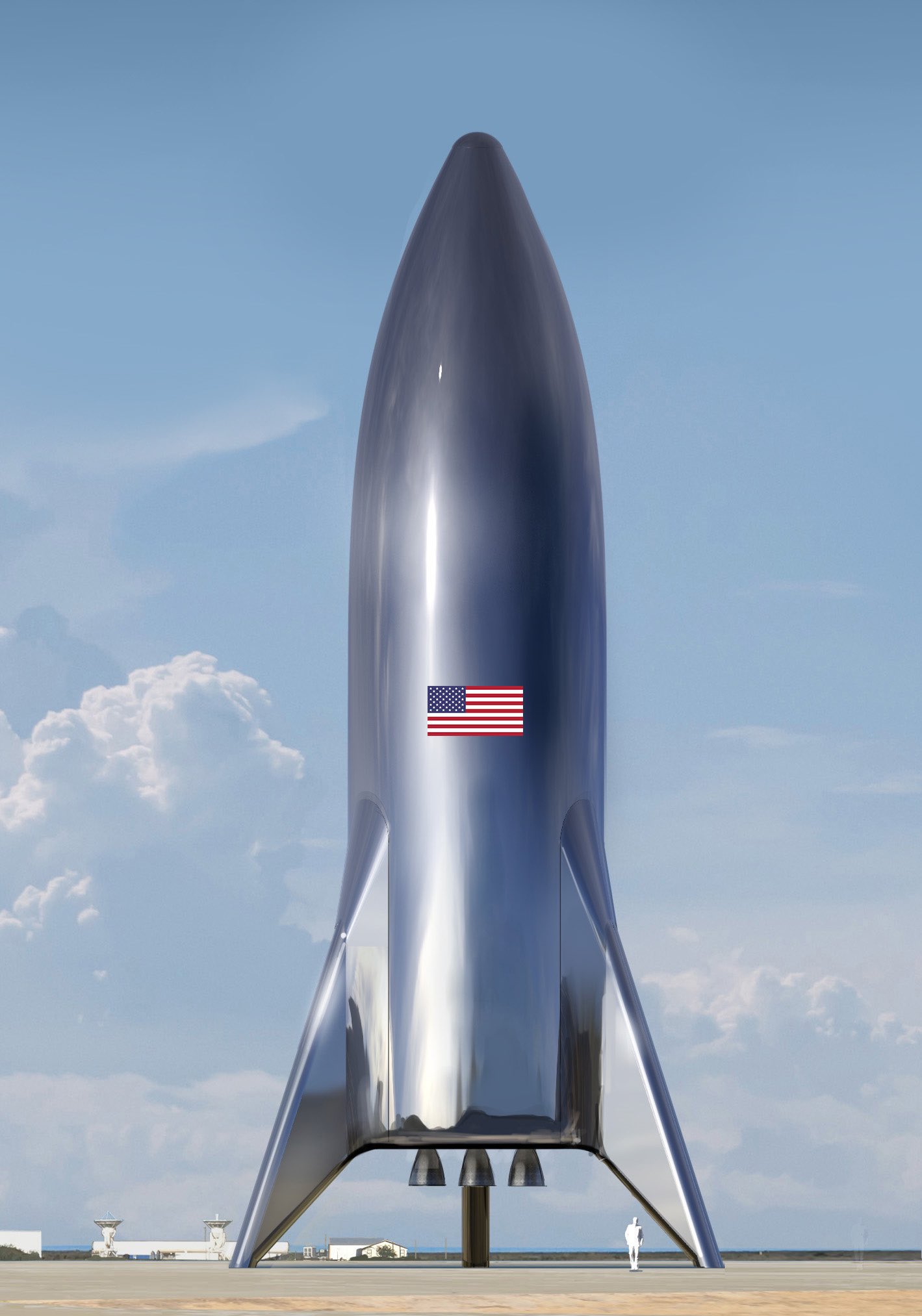 Credit: Elon Musk on
Twitter
The concept for the test vehicle is said to be similar to the final version of the Starship spacecraft (previously called the
BFR
). Musk said in his tweet that the final version will be taller and that some of the design elements will change, but comparing the concept art to photos taken (presumably by civilian photographers) from outside of the facility in Texas show that the real test ship is looking more like the futuristic art every day. Twitter user
@Davis_404
reshared images originally posted by reddit user named u/BocaChicaGal that show the rocket being erected piece by piece, with the shiny metal panels and USA flag added as a final layer. 
Reddit u/BocaChicaGal pics this morning:
Shiny layer on the bottom almost done in 24 hours! This is how you build a rocket!#spacex #BocaChicaTEXAS #starship
#starhopper #bocachica#LiveLikeYouWillDieTomorrow pic.twitter.com/Evwu3mKN4U

- Davis (@Davis_404) January 6, 2019
According to
Tech Crunch
, SpaceX plans to launch the test vehicle in March or April to prove that it works. That launch will be suborbital, but the final version of Starship will be launched into orbit at some point in 2020, that is if all goes well in the next few months.